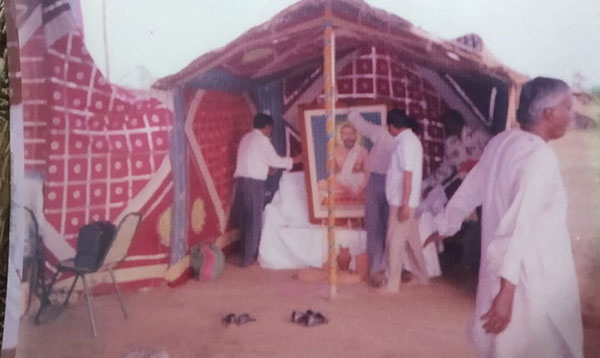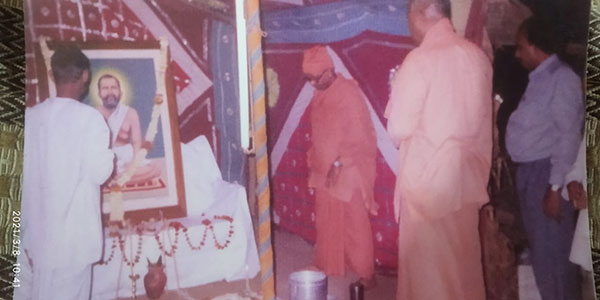 Ramakrishna Seva Samiti, Krishna Nagar, Chandrapur, is a spiritual and service-oriented charitable and philanthropic organisation.  We conduct several activities, apart from spreading the messages of Sri Sri Ramakrishna Paramhans, Holy Mother Sarada Devi, Swami Vivekananda and Vedanta.
Regular Worship of the Holy Trio, Aarti and celebrating the Birthday's of Great Avatars. Apart from this, Gurupornima, Shivaratri and Saraswati Puja is celebrated in the Ashrama.
Ram Naam Sankirtan on every Ekadashi days.
Spiritual discourses by the monks of Ramakrishna Order.
Charitable Dispensary with experienced Doctors on every Saturday. Medical Camps like eye checkup camp are arranged in the Ashrama.
Bhagini Nivedita Vidya Mandir (UDISE no. 27130101924): The CBSE English Medium School from Nursery to fifth standard. Only 50% fee is charged as compare to other schools. Economically poor students are exempted from fee and they are provided free books and other educational material. Inspired by the Swami Vivekananda's idea of Education this school was started on 27th June 2011 with 39 students. As on today (2021) there are 193 students, 9 teachers, 2 peon, 2 non teaching staff in the school. School received the financial help from Western Coalfield Ltd.
Blood Donation Camp is arranged on National Youth Day, the birthday of Swami Vivekananda according to English Calendar.
Fruits, Bread and Biscuits are distributed in the old age home on the Birthday Celebration of Sri Ramakrishna Deva.
Cloths are distributed to the poor and needy on the Birthday Celebration of Holy Mother Sarada Devi.
Book Sale Counter in the Ashrama premises for propagation of Ramakrishna-Vivekananda-Vedanta Literature.
Library with good stock of quality books on different subjects.
Arranging Lectures of eminent personalities in Schools and Colleges on Moral Education.
Relief Work: In adverse conditions and calamities the relief work is done in nearby area.
FUTURE ACTIVITIES:
Study Room with experienced Teachers for needy students and Extension of Library.
Hostel for poor and needy boys.
Baal-Sanskar Classes for imparting Value Education to children.